[pvcp_1]
For most business and marketing professionals getting a large volume of information can be a headache and time-consuming. The web scripting tool is absolutely an effective solution to help you precisely bridge targeted data regardless of your programming skills.
Here are the best 5 web scripting tools. I will associate all the product links with the web scrapping tool pictures. So, Lets start it.
#1 octoparse

Octoparse is a powerful scraper with comprehensive features for extracting all kinds of data media from websites. It stimulates the human operation process to interact with the website as a result the flow of extraction is super easy and smooth. What's more, is that you can export the data into a structure a form like itself HTML, CSV, and more and it's free. The great thing about Octoparse is that there is no coding required it has beauty templates including Amazon Yelp TripAdvisor and the many others. Tool says like XPath and oregano pinpoint a precise instruction with outer parts anyone can be a data scientist.
#2 Mozenda

Mozenda may be a cloud-based web scripting service the info extraction is processed as some optimized harvesting services in data centers Mozenda protects IP address from Big Bend by aggressive websites. You can export the data into a cloud storage provider such as dropbox. However, it might have instability issues in extra-large websites. No wonder their pay plan could get so much expensive.
#3 Import.io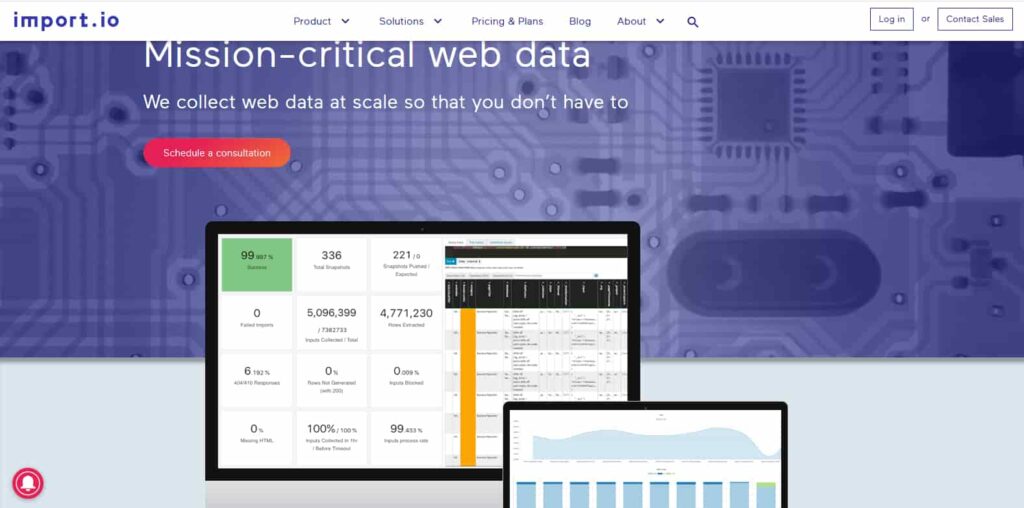 Import.io is a web scripting platform the user-friendly interface is easy to master for most people. The problem is you have to manually enter the URLs when they are not in a clear pattern otherwise the navigation will work. In addition, it has pay plans only which seems too expensive but what it can offer.
#4 Parsehub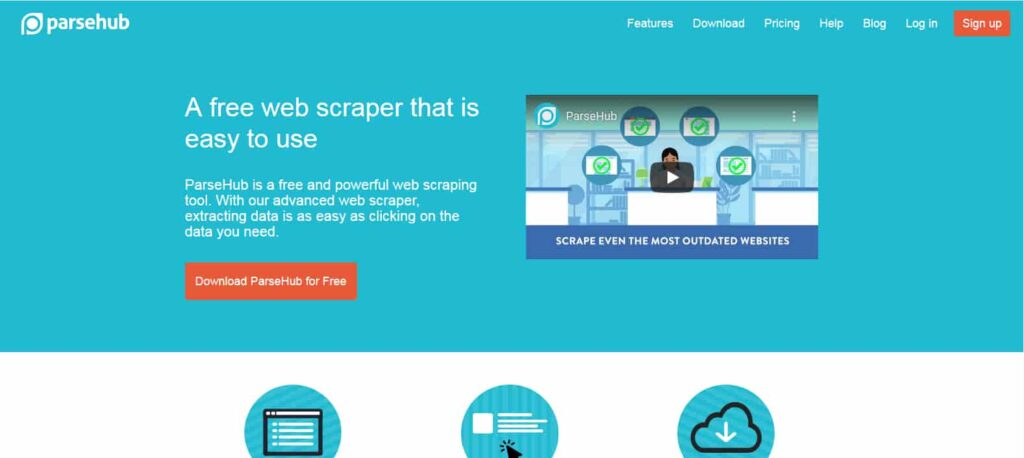 Parsehub may be a desktop application which supports most OS like Windows Mac OS 10 and therefore the Linux parsehub has a browser extension which allows you scrape a webpage instantly but the free plan has a limited number of scribble pages and the paid version is quite pricey some of the advanced features are tricky to use as well you might take a while before getting into real scripting.
#5 Dexi.io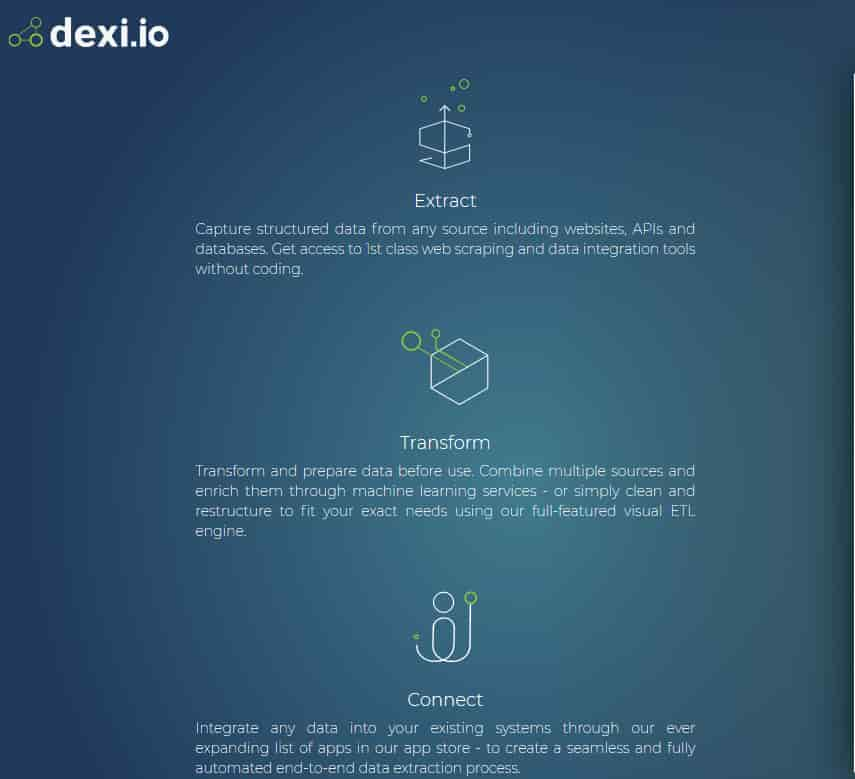 Dexi.io is a browser-based web crawler which provides three types of robots extractor crawler and pipes is a good choice for programmers as you can customize your robots with advanced extraction with third-party tools. However, it might be pretty complicated to understand the flow up for beginners.
Web Scrapping Used for? It's a wide variety of uses of web scrapping, each business or individuals has unique needs. But the most important and common usage scenarios of web scraper is:
For lead generation to gather contact details like email id, phone numbers of businesses or individuals.
For reputation and brand, monitoring to actively build brand intelligence and monitor brand perceptions.
I hope guys, you found this useful, and if you like please comment in the below and follow our Facebook page https://www.facebook.com/skfreelancersdotcom/.
---