In this article, I'll explain 4 easy steps to Create a Subdomain in Cpanel. A subdomain is a part of a main domain, used to organize and navigate within a website. For instance, in "blog.example.com," "blog" is a subdomain of "example.com." Subdomains help structure and separate content on the web. So, If you want to create a subdomain for your website using cpanel, then follow a few easy steps.
4 easy steps to Create a Subdomain in Cpanel
Login to CPanel.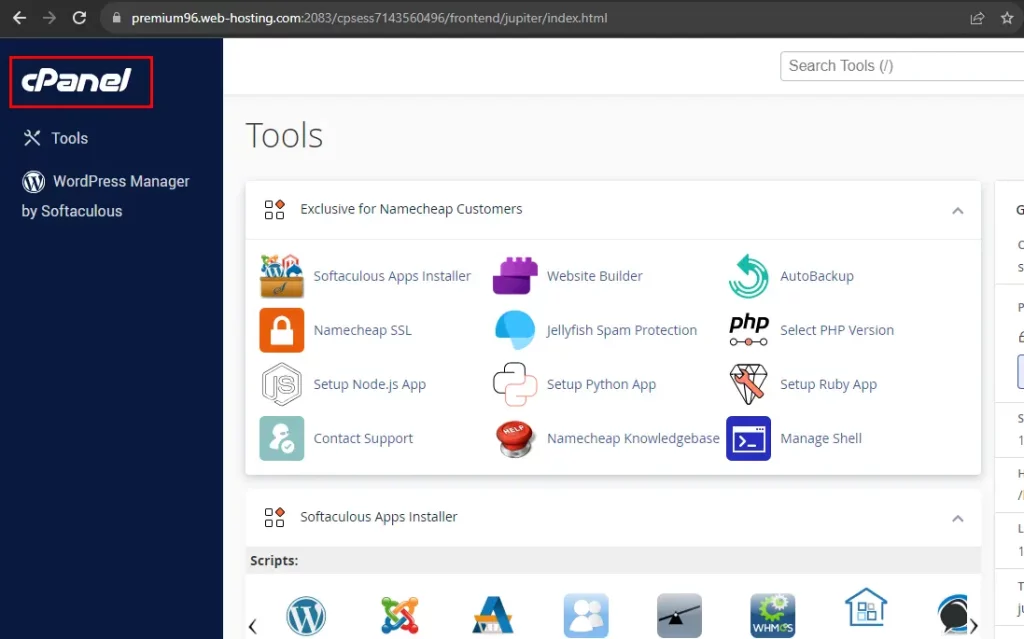 2. Go to Domain Section and click on Domains.

3. Click on Create A New Domain

4. After clicking, enter the subdomain prefix. Directory name is generated by default under the root directory. You can change it as per your need if you want otherwise keep it same as it generated automatically. Then click on Submit button. A green success popup will confirm you that your subdomain has been created successfully.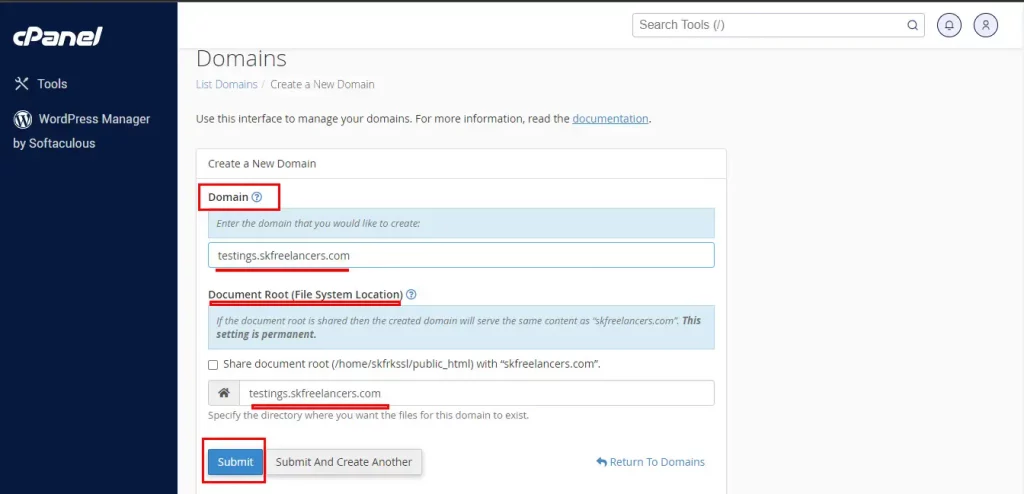 To confirm the subdomain in cpanel go back to cpanel –>Domains–>You will find the new created subdomain in the list.
Short Answer to Create a Subdomain in Cpanel
Go to Cpanel–>Domains–>Create A New Domain–>Submit (You'll find new created subdomain the domains list)
Support available to Create A Subdomain In Cpanel
If you're having trouble while creating the subdomain in Cpanel then SKFreelancers team 24/7 available to help you to add subdomain in your hosting server.
Contact SKFreelancers Team (Online Chat support Available)
Conclusion:
In simple terms, follow these 4 easy steps in Cpanel: Go to Cpanel, then click on "Domains," choose "Create A New Domain," and finally, hit "Submit" to create a subdomain. If you have any questions or concerns, feel free to leave a comment below. Thanks for reading, and have a great day!